Commercial Carpet Cleaning
12/18/2017 (Permalink)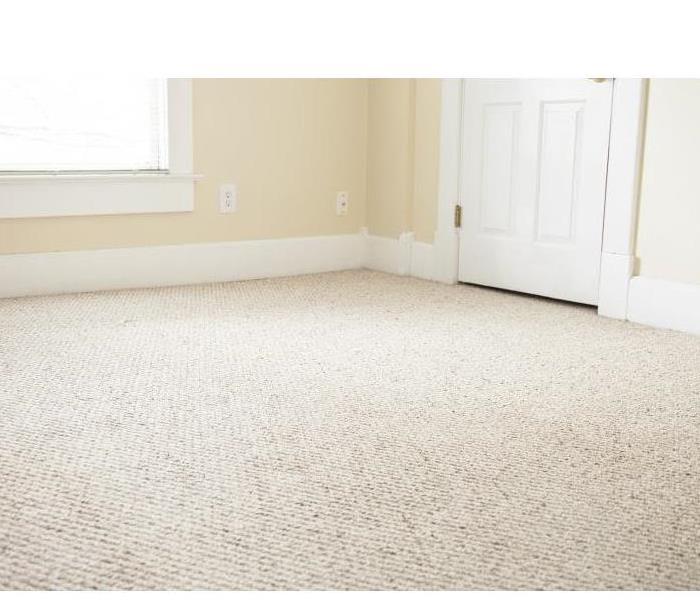 The Institute of Inspection, Cleaning and Restoration Certification, IICRC, offers numerous certification programs for industry professionals, including those specializing in industrial carpet cleaning.
Established technicians and novices alike can reap significant benefits by obtaining Commercial Carpet Maintenance Technician (CCMT) certification through one of 66 IICRC-approved schools located around the United States and internationally.
• Graduates earn the right to display the CleanTrust™ logo, an outward indicator of technical proficiency, professional conduct and expertise, and highest ethics. This symbol lends credibility to the technician (or firm), and can serve as a marketing tool that lifts the bearer above the competition.
• Upon completion of the basic CCMT course, graduates are eligible to further their education by enrolling in advanced classes in pursuit of Journeyman or Master designations in the fields of fire and smoke restoration, water restoration, and more.
The CCMT course itself consists of 14 hours of onsite classroom instruction over the course of two days. This is an entry level course that — unlike courses for continuing education credits — cannot be taken online. Students will learn the fundamental methods and techniques regarding soil removal from commercial textile flooring, basic carpet composition, standards, and safety procedures. The course concludes with an onsite exam. Students who do not pass the test or are unable to take the exam upon completion of the course must contact an exam monitor in their area. The test can be taken or retaken within 90 days of the end of the class.
The IICRC offers a support manual that guides industrial carpet cleaning professionals through applications in the field. The 2011 IICRC S100 Standard and Reference Guide for Professional Cleaning of Textile Floor Coverings serve as a reference book for technicians, outlining the five most common soil removal methods and other useful information. Here at SERVPRO of Babylon/Deer Park we strive for all our employees/crew to have the proper certification and training for any sort of carpet cleaning. Please call us at 631-661-3802